Is packaging still allowed to be attractive?
'Reducing the carbon footprint will affect everyone.'
Stricter EU standards for reporting on sustainability
In Brussels, the EU Corporate Sustainability Reporting Directive (CSRD) is currently being prepared, which will oblige large companies in particular to reduce their carbon footprint. In addition, all SMP companies in the Netherlands will have the obligation to safeguard their CO2 reduction plans, following the Energy Saving Obligation.
In my opinion, now is the time for governments to tighten up the carbon footprint reduction legislation in order to achieve the objectives following the Paris climate agreement. For 2030, the national bar in the Netherlands is set at a 55% reduction in CO2 emissions compared to 1990. Given the current climate (!), there is an urgency to achieve these goals.
Packaging is necessary
Of course, all climate, energy and environmental targets will also affect the packaging industry. How do we deal with that? Packaging is necessary, but as an industry we can reduce the impact on the environment! In addition to the functional characteristics of packaging for storage and transport, packaging of course is also an information carrier and contributes heavily to brand awareness. How can we see brand awareness reflected in sustainable packaging? Is it possible that purely functional eco-, circular-, recyclable- and/or bio-proof packaging is also distinctive and attractive?
'Is packaging still allowed to be attractive?'


At Vrijdag Premium Printing we are convinced that it is possible
Can packaging with only limited (or none) environmental impact also be tempting and distinctive? Is this in line with the public idea of ​​sustainability and does the consumer want it? Sustainable packaging, without keeping an eye on the brand value, in my view is an outright disinvestment; even capital destruction. In any case, sustainability seems to have become a buzzword, an empty marketing term. But if you, as a brand owner, can make use of distinctive packaging, which is also more sustainable, you may sit on the holy grail. At Vrijdag Premium Printing we are convinced that it is possible. The shape of the packaging, the chosen colors and materials, the graphic design and of course beautiful printing can all be used in a more sustainable way. This allows brand owners the opportunity to opt for attractive and sustainable packaging, in line with climate, energy and/or environmental objectives.
Temptainable packaging is preferred
"Temptainability", who hasn't heard of it yet? It is a combination of "sustainability" and "desirability" (so green but attractive to look at!). Tempainable packaging is preferred by consumers. And research tells us that they are even willing to pay a little more for that.
Collaboration with Packadore Collective
To develop temptainable packaging Vrijdag Premium Printing offers, in collaboration with Packadore Collective, tools to measure the sustainability and desirability value of packaging. These are so-called quick scans, which provide quick insight into the carbon footprint of packaging and its appeal to consumers. To measure consumer appeal, a proven method of neuroscientific research is used, conducted among a representative target group of at least 150 respondents.
These scans are now available and are a very practical and easy-to-use tool to contribute to the reduction of the carbon footprint of your packaging, while preserving the brand value.
Interested?
Get in touch!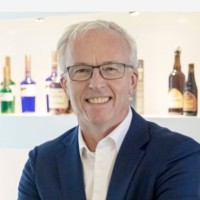 Henk Nota - Managing Director Vrijdag Premium Printing
Tel: 06-53 745781
Email: hn@vrijdag.nl